Rugby
is ongoing three, possibly four (as the pandemic evolves), geographic regions on our planet - though
Russia Premier
takes a weekend bye a month so their preview remains the same - just now. Argentina hit pause prior to restarting and now are struggling to get back on top of the outbreaks, especially in Buenos Aires Province, where all of the Top 12 clubs reside.
Each nation, within which the sport has resumed, has decidedly different levels of success combatting the current manifestation of the coronavirus:
New cases of COVID-19 coronavirus reported by nation on July 22, and their fluctuation within the most recent
4-day interval from the 18th through the 22nd:
New Zealand
:
2
on July 18,
0
since then – Aotearoa got it right!
Australia
: from
361
on July 18
th
, to
468
(
+
107
) as of July 22;
up
30%.
Russia

: from

6,234

on July 18

th

, to

5,862

(

down

372

)

as of July 22;

or a

decrease

of

6%

.
Argentina
: from
3,223
on July 18
th
, to
5,782
on July 22 (
up
2,559
); a
79%
increase
; Argentina hit pause prior to restarting at the beginning of this month and will have another go on the upcomer. All of the Top 12 clubs call Buenos Aires Province home and that is the region where the current spike is ongoing.
USA
: from 65,389 on July 18th, to

68,377

as of July 22; an increase of

2,988

or

+5%

.
mask up, 6 feet social distance, wash hands – YOU are a STAR
Super Rugby Aotearoa matches Live on ESPN+ as indicated Mountain Standard Time (MST)
Saturday, July 8:
Crusaders

(18)

v

(12)

Hurricanes

at Orangetheory, 1am MST: ain't nobody gonna be standing around in this one! homeys unbeaten, while their guests are the hottest club in the park right now; vaunted Crusaders backthree backs will be on the hunt, while Jordie Barrett, Ben Lam and South African, Jakob van Wyk, seem to have that little bit of requisite magic at hand when it's on, so expect explosive threequarters action; Ardie Savea and his visiting backrow marauders will be keen for it, but end of day, home XV have yet to taste defeat this re-season, so they very well may maintain that perfection; an upset by the 'Canes would certainly throw the table on its side; cool in the upper 30s, little wind, no rain… an ideal tight-five day;
Blues

(13)

v

(4)

Chiefs

at Eden Park - 9:30pm MST: crucial for the home squad, this one, if they're to keep the frontrunners within hailing distance;

Los Jefes

have lost their matches on an average of 5.4 points-per, so they've been in every match, just not at the end; however, a win by the travelers in Auckland would also set the competition standings all akilter; home flyer, Caleb Clarke, could be breaking it out; slight chance of rain… there will be wind and temps upwards of 55

⁰

;
Highlanders (10) on the bye.
Super Rugby Australia matches Live on ESPN+ as indicated Mountain Standard Time (MST); also Shute Shield, the top Sydney-and-its-suburbs competition, gets going this upcomer:
"The Shute Memorial Shield was struck in honour of the late Robert Elliott Stewart Shute, who died on 6 June 1922 aged 23, following a match at Manly Oval. Shute enlisted in April 1917 and served as a gunner in 30th Battery, Field Artillery A.I.F. during World War One. On his return to Australia he took up his studies at the University of Sydney and joined the Sydney University rugby club as a front row forward in the first XV. The Sydney Morning Herald, Wednesday 7 June 1922 reported:
As a result of injuries received while playing at Manly in the Rugby football match between the team which toured New Zealand and the Next 15, Robert Elliott Shute, a front row forward in the latter team, died at a private hospital at Manly yesterday morning. The accident occurred during the latter portion of the first spell of the match. Shute secured the ball and when tackled fell heavily. He was removed to a private hospital, where it was ascertained that he was suffering from cerebral hemorrhage. Without recovering consciousness he died at 6am. A former pupil of Sydney Grammar School, Shute, who was 23 years of age, was a third year student at Sydney University and he played for the University first fifteen. He served in the AIF for four years.
The University club had the shield made following his death and donated it in 1923 to the NSWRFU to be used as a perpetual trophy for the Sydney first grade competition." -
wiki
Friday, July 17:
Rebels
(2)
v
(6)
Waratahs
at Sydney Cricket Ground – 3:00am MST: 'Tahs won't like their last result one bit, while Rebels yet seek their initial joy in the league; Waratahs can be a bit ponderous at times, and the sharp, keen edge of the wandering Insurgent backrow will be seeking to cleave their hosts defense asunder from both scrum and lineout set pieces against that stodginess; high 50s, minimal wind, no rain…looking just like the perfect weather for footy;
Saturday, July 18:
Western Force
(1)
v
(9)
Brumbies
at Leichhardt Oval, Lilyfield, Greater Sydney
–
3am MST: home team, though hosting on the oppo coast, will simply need to keep its foot on the gas for 80 minutes should they hope for a happy ending today; Force were in front 14-nil v Reds before they took an early break from which they never really returned last week and same-same against Waratahs; should Men of the West succeed this weekend, and Rebels also be winners, the Australian chart could very well have all its members within a weekend's super joy of one another; highly touted 20 years young standoff for Mob, Noah Lolesio, is out for a brace of months due hammy injury sustained last week, so it'll be upto his 22-years replacement, Bayley Kuenzle, to provide cover – which BK did well v 'Tahs - at the pivot;
low 60s, rainy with some slop on the side for the piggies, wee wind;
Reds (10) on the bye.
The Russian Federation, or Russia as it's known to friend and foe alike, despite conceding nearly 25% of its territory to the sovereign wave of the "nutsy 90s" in the latter stages of the 20th Century, is yet the largest nation on earth in total land mass. It is also one of three (four?) regions on the planet where rugby is currently being played due shutdowns caused by the COVID-19 crisis. Russia Premier League Rugby gets into its fifth week of competition upcoming and the outcomes of a couple contests may change the complexion of the current chart, which contains three undefeateds.
Bulava Taganrog
(0)
v
(1)
CSKA
– both unwon, not for long one might think; a lower table clash that may see the unwinner fast into darkest dungeon deep of the RPL;
Metallurg
(16)
v
(13)
Krasny Yar
– numbers three and four on the chart, respectively, should be a Siberian cracker, wot?
VVA
(10)
v
(0)
Bogatiri
– this result should see the Saracens-connected, 5th-ranked home club maintain pace with the Big Buoys;
Lokomotiv
(16)
v
(9)
Strela
– should be good, crashing stuff in the city on the banks of the Sura; wotcher, 'Motiv?
Slava Moscow
(5)
v
(16)
Yenisey STM
- travelers nearly lost their blemishless record last outing by losing points-total in the second stanza; Slava ain't no chumps and will be striving to exploit any STM disadvantage.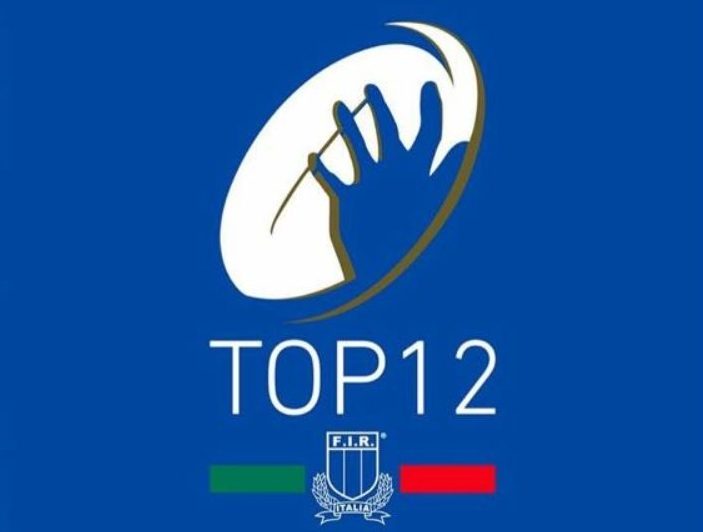 The Top 12 of Argentina will take another crack at liftoff this weekend while Buenos Aires Province, wherein all the clubs in the competition reside, battles the Virus in the less-affluent sections of the region, though as one do well know, COVID-19 recognizes neither economy nor bank balance:
Here's what's on, Saturday, July 25:
Alumni
(0)
v
(0)
Buenos Aires
– 12:30 MST, Tortuguitas;
CUBA
(0) v (0)
Regatas Bella Vista
– 12:30 MST, the senior side from Universitario de Buenos Aires will play host to the club celebrating its 125
th
anniversary this season;
Los Tilos
(0)
v
(0)
San Luis
– 12:30 MST, La Plata;
Newman
(0)
v
(0)
Belgrano
– 12:30 MST, Benavidez;
Pucara
(0)
v
(0)
CASI
– 12:30 MST, Burzaco;
SIC
(0)
v
(0)
Hindu
– 12:30 MST, Boulogne Sur Mer.
What can I do to get back on the Pitch?
·
obtain and maintain social distance of 6 feet;
·
limit outdoors activities to essential tasks;
·
mask up when you do go out;
·
be an active, responsible COVID-19 warrior and get your non-masking friends to mask up! – it is no longer okay to sit on the sidelines – get in the game v the Virus so we all, each and every one of us, can return to our fields of play.
Mask Up - no messing about!